Brindle Beasts Bookstore

All associate proceeds from this bookstore go directly to a Greyhound adoption group (but does not in any way represent the group nor are any of the opinions here are necessarily shared by them).* The funds go to provide food, medical care, and other needs of the dogs. We do this as a service to help the dogs....no one makes a profit from the associate proceeds.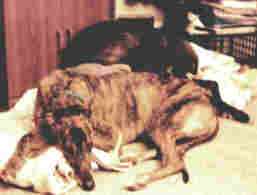 ---
Please vote for us

---
Other ways to help take care of some Greyhounds
Greyhound Placement Services Catalog Find all sorts of goodies for you or your hound, from and for Greyhound Placement services of NH
GPS at iGive Shop online for almost anything and have a share of proceeds donated to GPS
GPS at Charity Counts More shopping or donate to GPS
And of course, Greyhound Placement Services of NH where you can adopt a Greyhound to care for in your home and/or adopt a crate to help even more to care for a hound in the kennel (Please note that GPS receives the money from this bookstore BUT, in fact, has nothing else to do with it. I put this up myself to help the hounds and take full responsibility for ALL content and opinions.....if you do not like something related to this site/bookstore, please do not hold it agains GPS, it's all my fault.)
---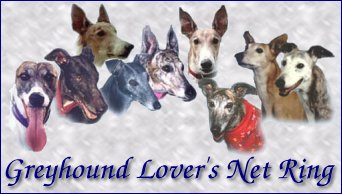 ---
Want to link to this page? Please feel free to take one of the banners below (please upload to your own system) and link to:
http://brindlebeasts.theshoppe.com/


*Please note that the group receiving the money from this bookstore in fact has nothing else to do with it. All opinions expressed here are my own unless they are in blue in which case they are interpreted by me from other's comments or from Amazon.com profiles. While I offer my opinion of these books to help folks know what is in them a bit better, everyone has different opinions on what's a good book....and if you follow the links to the pages these books are sold on, you may well find many other reviews of them there.
This site is maintained by Cruithne Design